This is a GREAT time for you and your family
to complete your Estate Planning!
We Will Remain Open as a Legal Essential Service Business.
We will comply with all social distancing & sanitization recommendations.



We are offering free estate planning consultations in our office, over-the-phone, or via video conference.
We are also offering alternative options for document signings to reduce physical human contact.
Please call 816-554-7500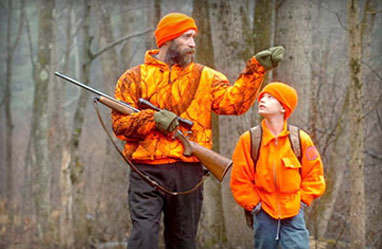 Legally owning, operating, and possessing a firearm is strictly regulated by state and federal
governments. A Gun Trust is a trust entity established for the purpose of ensuring your firearms are privately owned, managed, and protected–both during your life and after you die.
Benefits for ALL Gun Owners:
Ownership is Private–both during life and after death (avoids Probate);

Allows you to distribute your firearms to those you want after you die;

Protects everyone who may come into contact with your firearms so that they avoid committing a crime;

Provides guidance to your loved ones that isn't provided in a traditional trust
Additional Benefits for NFA Gun Owners:
NFA Firearms (also referred as Title II firearms and sometimes mistakenly called Class Three Firearms), are firearms regulated by the National Firearms Act (NFA). They include suppressors, machine guns/automatic weapons, short-barreled rifles, short-barreled shotguns, as well as other destructive devices.
Trust can apply directly to the BATFE for approval of NFA firearms
Fingerprints

Photographs

CLEO notification required for trustees.
Allows you to designate, in the trust, other individuals who can lawfully possess the firearms without them registering with the ATF.
A properly drafted Gun Trust also protects the firearm owner and his or her family and friends from unknowingly committing a crime. This can occur when an unauthorized person comes into contact with the NFA firearm–by sharing guns at the shooting range or even being in the same room as the firearm. This could also happen if your family is trying to assist with your firearms after you become incapacitated or die.
---
At MoKaN Gun Trusts, Attorney Jennifer Mickelson utilized GunDocX software and over a decade of experience drafting trusts to create a
legal and comprehensive document to fit each client's individual needs. Not only does Jennifer ensure each trust meets federal guidelines,
she also customizes each trust to meet the state guidelines in the states where she is licensed: Missouri, Kansas, and Nebraska.
MoKan Gun Trusts offers three levels of trusts to meet the needs of firearms owners in Missouri, Kansas, and Nebraska. Firearm owners can
choose from Bronze, Silver, and Gold Trust Editions.